Fire-fighting vehicle ARFF 10.000/1.000/200P
Published:
22. Dec. 2016.
CATEGORY:
Featured Products
AUTHOR:
Ida Begović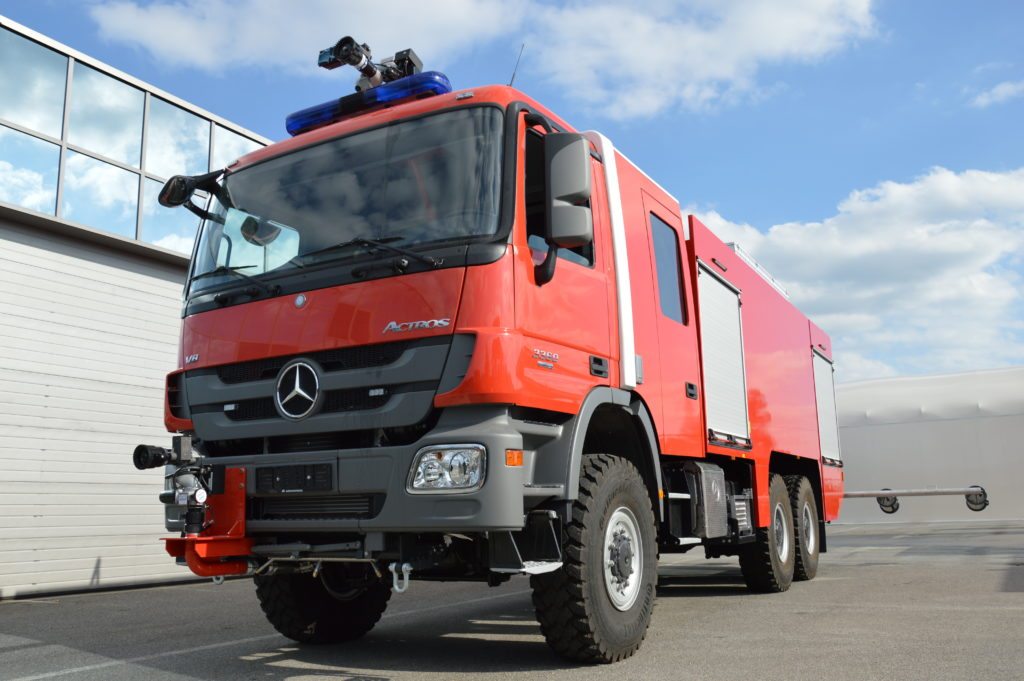 New firefighting vehicle for airports!
New ARFF airport firefighting vehicle from S Tempera is specially designed for big and demanding airports. With it's two powerful TFT monitors (roof 4000 l/min, front bumper 1200 l/min @10bar), big water (10.000 l) and foam tanks (1000 l), powerful and reliable electronic control system and easily managable controls this new ARRF firefighting vehicle is a great addition to any airport.
The superstructure is made of GRP/Aluminium and that makes it light and fast, just to suit high speed interventions on airports. The vehicle has a two-seat driver's cabin, and an integrated 4-men crew cab. Co-driver's and crew cab's seats have integrated brackets for compressed air-breathing apparatus. Firefighting vehicle is equipped with powerful modern control electronics, connected via reliable CAN Bus communcation, and in driver's cabin and near the pump module there are high-tech control panels that consist of combined touchscreen with important informations about firefighting system (for example water/foam level, pump pressure, roof turret orientation…) and physical buttons.
The firefighting system consists of two powerful pumps, and various hose connection sites, so the vehicle can be formidable firefighting unit on the field. Various equipment such as firefighting powder or firefighting equipment for firefighters can be stored in vehicle's storage compartment.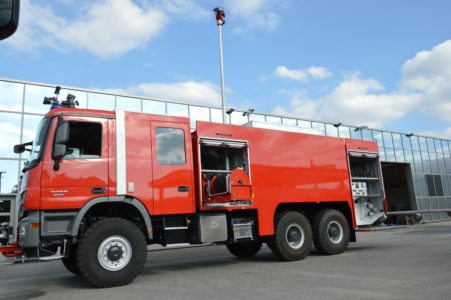 Featured Post
The new ARFF airport firefighting vehicle from S TEMPERA is specially designed for demanding airports.
more...
Categories
Fire-fighting vehicle ARFF 10.000/1.000/200P