New medical transport vehicle
Published:
22. Dec. 2016.
CATEGORY:
Featured Products
AUTHOR:
Ida Begović
New medical transport vehicle is developed and produced in association with Dlouhy, Austrian partner that produces components and equipment for medical vehicles. You can see all the details in our brochure or contact us.
This new medical transport vehicle is a modern vehicle with state of the art equipment, made on the chassis of Volkswagen T6.
The vehicle is equipped with modern design lamps, reliable CAN Bus internal communication system between devices, high-tech LED control panel with all essential buttons for operating with vehicle's main emergency systems. Vehicle's ambulance space is equipped with lots of drawers for various equipment, O2 or other gas distribution system, 12VDC and 230VAC outlets, and all necessary installations for medical equipment.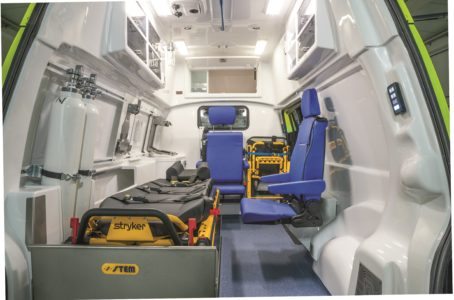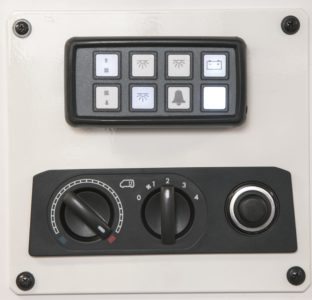 Via the control panel it is possible to control inner LED lightning (white or night blue), siren, emergency lights (roof LED blue lights, front and rear blue LED flash lights), rear and surround white LED lights. The vehicle has undervoltage protection that warns user of dangerously low drop of vehicle's accumulator battery voltage.
All this functions are reprogrammable depending on user's needs.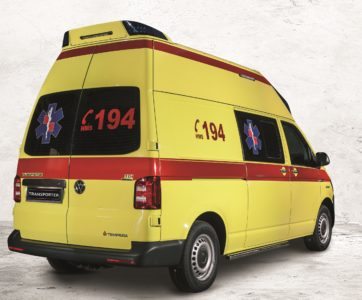 We will be happy to show you how the vehicle and equipment works.
Featured Post
The new ARFF airport firefighting vehicle from S TEMPERA is specially designed for demanding airports.
more...
Categories
New medical transport vehicle